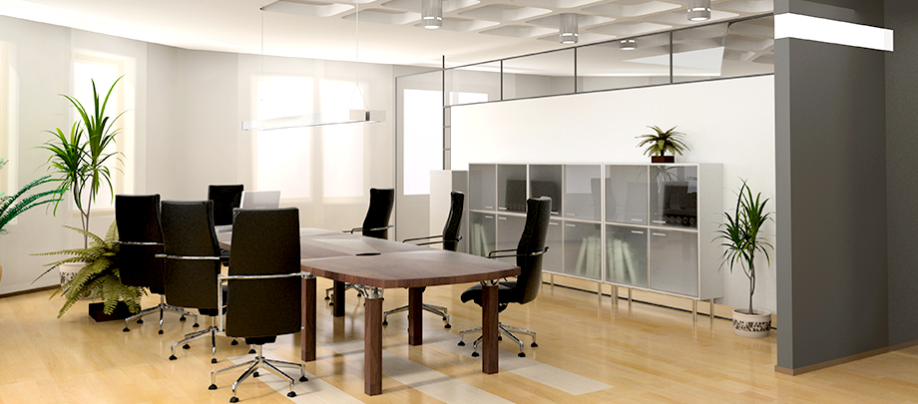 Bernell & Associates is a fourth generation real estate firm that has achieved impressive results in providing commercial real estate services. It has formulated a streamlined organization based around two primary operations: investor services and business services.
Investor services include our completed acquisition in recent years of numerous multi-tenant office/warehouse/service center developments located in northwest, north, southwest and southeast areas of Houston, Texas. Each of these projects has required the completion of various improvements to make them competitive in today's light industrial and retail markets in the Houston area. The tenants in these projects are primarily light industrial users and retail users.
Economic as well as job growth in Houston has been fueled by small, new business. There is a high profit opportunity in dealing with these smaller tenants who require above average, hands-on, flexible management. Working with these small entrepreneurial companies is a primary focus of Bernell & Associates. Because of our willingness to invest the time and effort with these tenants, we have been able to derive significant and incremental value from our properties.
Business services also include our completed contracts to handle for its clients the development and/or modification of single tenant projects. In this capacity, Bernell and Associates has been in charge of initial project conception and planning, site search, land acquisition and overall responsibility for overseeing the building design and/or modification for new and/or existing buildings. We have also served as construction manager and financial arranger as well as real estate broker for the sale/leaseback of these developments and other company projects.
Bernell & Associates' income is primarily derived from management, development and construction supervisor fees, commissions as a landlord and seller representative as well as a tenant and buyer representative and also on consulting fees. We have significant in-house expertise and a strong track record with our clients. Bernell & Associates is poised for today's real estate environment, and its strong analytical capabilities will enhance its strategy to provide quality services in the new millennium. Bernell & Associates wants to be recognized as a quality commercial real estate services company that provides true value to its clients.
Collectively, members of the Bernell & Associates' team have well over 100 years of real estate experience. It is lead by Ronald L. Bernell, the Founder and President of Bernell & Associates and numerous real estate limited partnerships. Mr. Bernell is a licensed attorney and real estate broker in the state of Texas. He received a Bachelor of Arts with Honors from the University of Texas in 1974 and his Doctor of Jurisprudence from the University of Houston in 1977.
________________________________________________________________________________
Mr. Bernell is an experienced professional who brings entrepreneurial management and rapid leasing decisions to his developments. He has over thirty years of experience in the real estate business. Mr. Bernell has the capacity to review and understand complex real estate and legal situations. His work has included direct bottom-line responsibility for the development, financing, construction, management, marketing, sale/leaseback and/or disposition of various real estate assets valued in excess of fifty million dollars.
Mickey Brown, a licensed real estate agent, has approximately thirty years' experience with Bernell & Associates and is in direct charge of daily management and marketing of real property assets for the firm. He has been involved in a variety of positions, always staying tuned to changes in the market place. Mr. Brown is directly responsible for on-site property management and leasing for the Bernell & Associates group of small user office/warehouse projects. He is in charge of all operations at these developments, which includes rental collections, maintenance and any related matters. Mr. Brown's hands on, yet flexible, approach to marketing and management continues to be an asset for him and Bernell & Associates. He realizes that in the hard driving real estate business, one has to focus on his mission and aggressively pursue it.
John Harrison, a licensed real estate agent, is responsible for the management, marketing and leasing of small user as well as traditional office/warehouse developments and likewise has been employed at Bernell & Associates for many years. He has been involved in management related businesses for an extended period of time and is very adept with his intensive, hands on approach and has been consistently able to maintain high tenant occupancy levels at his projects. Mr. Harrison's primary servicing goal is to maintain and increase tenant satisfaction at his properties.
Trevor Dyer is a licensed real estate sales agent and has recently joined Bernell and Associates with years of experience. He is a valuable addition to our team of capable, responsive agents.
________________________________________________________________________________

The Accounting area is headed by long-time employee Sheila Parker, who has in excess of twenty years experience. She uses the Spectra Accounting and Property Management software package to keep track of income and expenses. Mrs. Parker is very capable of managing and completing multiple projects under deadline pressure, exemplified by the successful management of our Spectra system and our in-house computer networking. She is in charge of handling the Payroll, payment of property taxes, administering the company's simple IRA Plan, maintaining our on-site storage facility for property records and other special projects on an as needed basis. Mrs. Parker's strong organizational and time management skills allow her to maintain tight control over cash flow at the firm.
Chris LeGrande, a Certified Public Accountant, is in charge of handling monthly bank reconciliations and various auditing functions, including calculating (with input from the Property Managers) the amount each tenant is assessed for increases, if any, due to changes in the cost of each project's common area maintenance, utility, tax and insurance expenses. She is also in charge of auditing as necessary the company's various general ledgers and has handled this function for Bernell & Associates for many years. Although not an employee of the firm, Mrs. LeGrande works for Bernell & Associates thorough out each month.
Becky Parker is directly responsible for maintaining the firm's property management records and tenant billings. She is particularly proud of the work she produces while utilizing our Spectra Property Management software package, which is able to highlight overdue over due rental payments. Mrs. Parker's office computer capabilities are very strong and in particular with all areas of Tenant Account Receivables, light bookkeeping and property management functions.
Maintenance work at company project is performed in the most part by our seven on-staff maintenance personnel. The immediate availability of these individuals to handle various tenant needs is a significant element of helping Bernell & Associates meet its goal of providing the best possible service to its tenants and to increase tenant satisfaction. Immediate, on-site maintenance service is an integral part of our tenant retention program.